Well-being
for body and soul
Gather strength and energy in the new GLÜCKS-SPA with our invigorating pool of happiness (12 x 5 meters), panorama windshield and natural terrace and our newly designed sauna area with a relaxation area with a tea bar and Luis Trenker shower.
Enjoy in a relaxing chair the purist and clear ambiance with lots of natural stone and enjoy the view to a unique panorama photograph of the Kitzbühel Alps from one of the most famous professional photographers in the region: Markus Mitterer from Kitzbühel.
"Sanus per aquam" - said the ancient Romans and they knew about the beneficial effect of water. Primarily warm water and the hot, purified vapors were already seen as an elixir at that time. So we have set up a small oasis of senses at the Kirchberger Hof, where you can relax at the infrared cabin "Kraftquelle" and the steam bath "Atempause" or in our sauna "Sinnesrausch". To cool down you can go under the new Luis Trenker shower or depending on your preference to the natural terrace with a nice cup of tea.
Our wellness services at a glance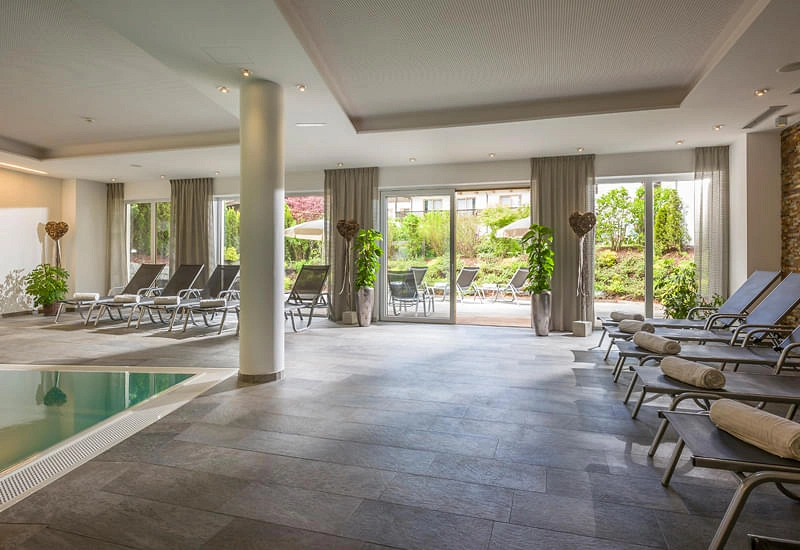 Our Pool of Happiness with panoramic window, magnificent natural terrace and an extent of 12 x 5 m is the heart of ...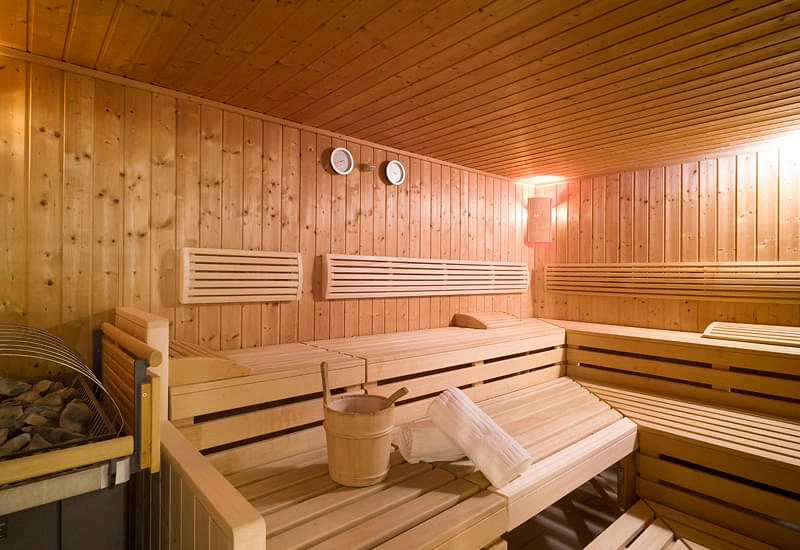 The GLÜCKS-SPA offers additional to the Pool of Happiness an "oasis of the senses" with the sauna ...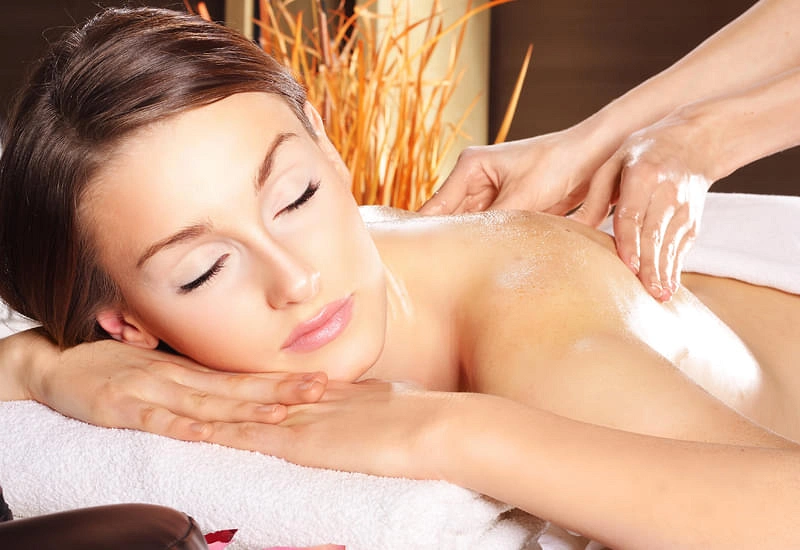 It's best to take a look at our massage and beauty program. In the folder below you will find everything about ...